include 'submenu.php' ?>
Bratislava / Slovakia /_Hurban military barracks /_Kollar square /_26.6.2011 – 6.7.2011
Students from Europe and Slovakia will be concerned with this topic all 10 days supervised by great Slovak architects Peter Gero, Ľubomír Závodný, Iľja Skoček, Tomáš Žáček, Katarína Jägrová. The results will be designs and ideas on the new usage of the building of Hurban military barracks. Two evenings are for the presentations of young architects and to Dipl. Ing. Petra Gera (former main architect of the city Hamburg), who is also the leader of the workshop part. Result works will be presented to the public throught touring exhibition and on our website.
27.6.2011_16:00-18:00
_Public podium discussion about history, present and future of the military barracks with participation of prof. Bahna, doc. Bacova, PhDr. Holčík, main architect of the city Bratislava Ing. arch. Konrad a representative MK SR.
27.6.2011_19:00-24:00
_Lecture of architect Peter GERO: Megalopolis or a new orientation to the new city?
30.6.2011_19:00-24:00
_Winetecture party with lectures of the Slovak architects with music production of The Lovely pimps.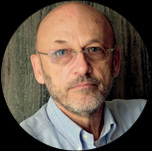 Dipl. Ing. Peter GERO

"I feel that a lively, even perhaps lavish historical city core throbbing with a youthful pulse is the guarantee for a positive evolution of Bratislava."

An internationally renowned authority on architecture and urbanism, a civil engineer and architect of world class, Peter Gero was born in Bratislava, where he also studied civil engineering at the Faculty of Civil Engineering of the STU. In 1968, he decided to leave Bratislava and was drawn to the German port city of Hamburg, where he sought new experience and challenges. After studying urbanism at a university in West Berlin, he began working for the magistrate of Hamburg, where he worked for 35 years, 12 of which he was the chief planning and construction authority for the central parts of this German metropolis. The look of today's Hamburg is to no small extent a result of his creative mind, professional prowess and organizational skills. He has participated on the creation of the "Hafencity" master plan, the biggest project of its kind in Europe, was part of the team behind the expo grounds in the city center, has created concepts for Hamburg's most basic cell, the Domplatz, and was also at the creation of a new part of the famous St. Pauli district, which replaced an old beer brewery; a project highly praised as the best revitalization concept in Germany at the "Expo Real" in Munich. He enjoys coming back to Bratislava, spending a lot of time in his city of birth, sharing his knowledge and experience with students and professionals alike and, as a member of international committees and work groups, making decisions about the future development of Bratislava.